Looks like Ms Pearl is trying to catch Ms Maggie. (Thats what she gets for eating all those sweets) In case you have not heard about that it is in the post below this one. But first pay attention to this post. It is more important.
Welcome to the first and soon famous TEMPTATION MONDAYS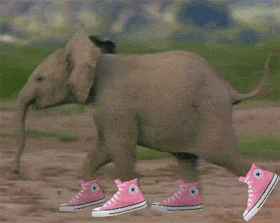 ARE YOU TIRED OF RUNNING FROM STORE TO STORE FOR THAT PERFECT GIFT?
GRAB A CUP OF HOT CHOCOLATE, OR YOU FAVORITE DRINK, RELAX AND SHOP ON LINE. SUPPORT YOUR BLOGGER FRIENDS
GIFT'S ARE JUST A CLICK AWAY!
SO Lets Get Started Lynn at Lynns Lovelies has a Esty shop and right now free shipping. Visit Lynn at
From now until the end of the year, I am offering FREE Shipping in the USA on all of the items and orders from my Etsy shop! That's right all orders and items available in my entire shop! Soooo, even if you don't see the exact style or color that you would like, I will special make it just for you and the shipping is FREE in the USA! I also will give a shipping discount to Cananda and other locations, as well!

So spread the word to all near and far....Thanks so much sweet friends, I truly do appreciate your support:)
Lynn
NOW CLICK OVER TO GRACE AT RUBY MOON DESIGNS

Grace at Ruby Moon Designs
I love to create things---crafting has been an obsession of mine for years! I seem to go through phases of what I like to make, and my current favorites are designing jewelry, whipping up thrifty home-good items & decorating our little rental cottage---all on a budget, of course---and with a little toddler in tow to boot!

Your not near finished keep clicking Lulu and Sharon both have jewelry for sale

LuLu's Designs
Bryanwood Needleworks Boutique pink quilt. Click her site above the pincushion to see both

GET YOURSELF ANOTHER CUP OF HOT CHOCOLATE AND TRY THESE SHOPS TOO!

Visuals by Vickie
Check out the Teapot Jewelry and Victorian Gifts on Vickie's website.
http://www.visualsbyvickie.com/
SWEET CAROLE HAS Bits of vintage to take home with you from her Esty shop A Bohemian Market . After visiting Caroles shop click over to Marydons Blushing Rose Boutique. Also try Books and Stiches for handmade book covers and lots more.
Book and Stitches
A BOHEMIANMARKET
ANOTHER SITE YOU CAN TRY FROM ONE OF MY NEW FOLLOWERS

Im am a new athomeAmerica specialist. I just found this company is was delighted with there home products. On my site there is a place called the Attic where they have marked downs. Most of these things were over 20$ and are now marked way down.

I have had suegery so im doing most of my Christmas online.Great post!
Brenda
www.athome.com/brendaeason/
Maggie
Here is the link to my shoppe:
http://www.etsy.com/shop/bunnyrosecottage
My name is Amy and I reside at Bunny Rose Cottage J I am a stay at home mommy of five precious little boys. I love shabby chic and vintage décor. That is the style I create in also. I would love to have you stop by my Etsy Shoppe. I have recently added some Christmas items as well as everyday items. Thanks so much, Bunny Hugs and Nose Twitches ~ Amy
Thank you so much again for being so generous to us online sellers and bloggers!! I really appreciate it!!
Amy Ockert
http://bunnyrosecottage.blogspot.com/
/
I hope that you all ENJOY visiting these sites as I do. Also I hope you find something you would like to purchase from them for someone special or even better yourself. lol Please mention that you heard about them from Grandmayellowhair and let me know if this is something you would like to see once a week.(NO I AM NOT GETTING A CUT FOR DOING THIS) Heck I might just start selling all my antiques on here including myself. I do need to fix the upstairs into a bedroom and it is full of goodies. (There I go again talking about something entirely different)
If you want to sell items(OK HELP ME OUT WITH THE WORD SELL AND SALE TOO LAZY AND TIRED TO GET UP AND FIND MY DICTIONARY AM I USING THESE WORDS SALE OR SELL RIGHT) on Temptation Mondays just email me at grandmayellowhair@gmail.com and send me exactly what you want posted so I can copy and paste that will save me a lot of time. We all need more time now that the holidays are here. Good Luck with your sales!
Happy Shopping Everyone!
Maggie